Explore rotating exhibitions in multiple galleries.
Nestled within the Capital City's emerging midtown neighborhood in a newly reclaimed building, the Susquehanna Art Museum serves as a catalyst in the Commonwealth to offer educationally superior programming and diversely extraordinary exhibitions.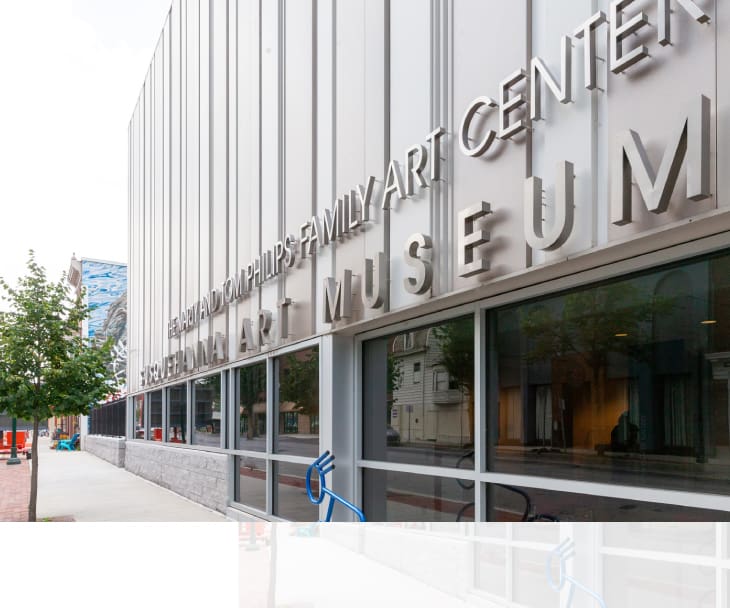 Date

Jan 1 2021 - Dec 31 2024
Venue

Lobby Gallery
With this installation, visitors are challenged to locate "hidden" works of art the Susquehanna Art M...
Art Education at the Susquehanna Art Museum takes many forms and involves students of all ages!
Join SAM's family of supporters as we celebrate art, culture, and education.
Visits include tours on-board the bus, group assemblies, and a hands-on activity. Exhibitions rotate on an annual basis.
Harrisburg's Premier Art Museum
Let's create the perfect visit together. See our visit page for admission prices, hours, and a map to our free parking.