In Nature's Studio: Two Centuries of American Landscape Painting showcases the bounty of the American landscape from the early nineteenth century through the late twentieth century. The exhibition begins with an exploration of the emergence of the Hudson River School of painting, a leading voice in American art until 1900 and the first uniquely American artistic movement. This School, established in the mid-1800s, was borne out of artistic determination to become independent from the traditional European schools of painting.
Beginning in 1880, some artists embraced a more atmospheric style known as Tonalism, which was inspired by the tone and rhythm of musical compositions. Utilizing a carefully chosen palette of colors, Tonalist painters established a theatrical form of expression while working within the subject of the landscape. At the turn of the century, artists began exploring the popular European Impressionist style. They translated French painting techniques to depict the American countryside by using unique color combinations to capture the fleeting qualities of light.
In Nature's Studio combines early depictions of bucolic American vistas—intimate forest interiors, sweeping panoramic views of natural wonders, and dramatic images of the untamed land and sea—with scenes of Europe, western Asia, and South America. The progression from realistic depictions of pastoral landscapes to the stylized impressions of time and place reflect the sensibilities of visual culture in the United States for more than 100 years.
Intern Spotlight: Manifesting Nature: The Hudson River School by Sylvia Mencl, Susquehanna Art Museum winter intern, 2022
In Nature's Studio: Two Centuries of American Landscape Painting is organized by the Reading Public Museum, Reading, Pennsylvania.
Date: February 12 – May 22, 2022
Gallery: Beverlee and Bill Lehr Gallery
Press: Natural Expressions I The Burg, March 2022
Lehr Gallery Season Sponsors:
McCormick Family Foundation
The Foundation for Enhancing Communities with grateful appreciation and in honor of Beverlee and Bill Lehr.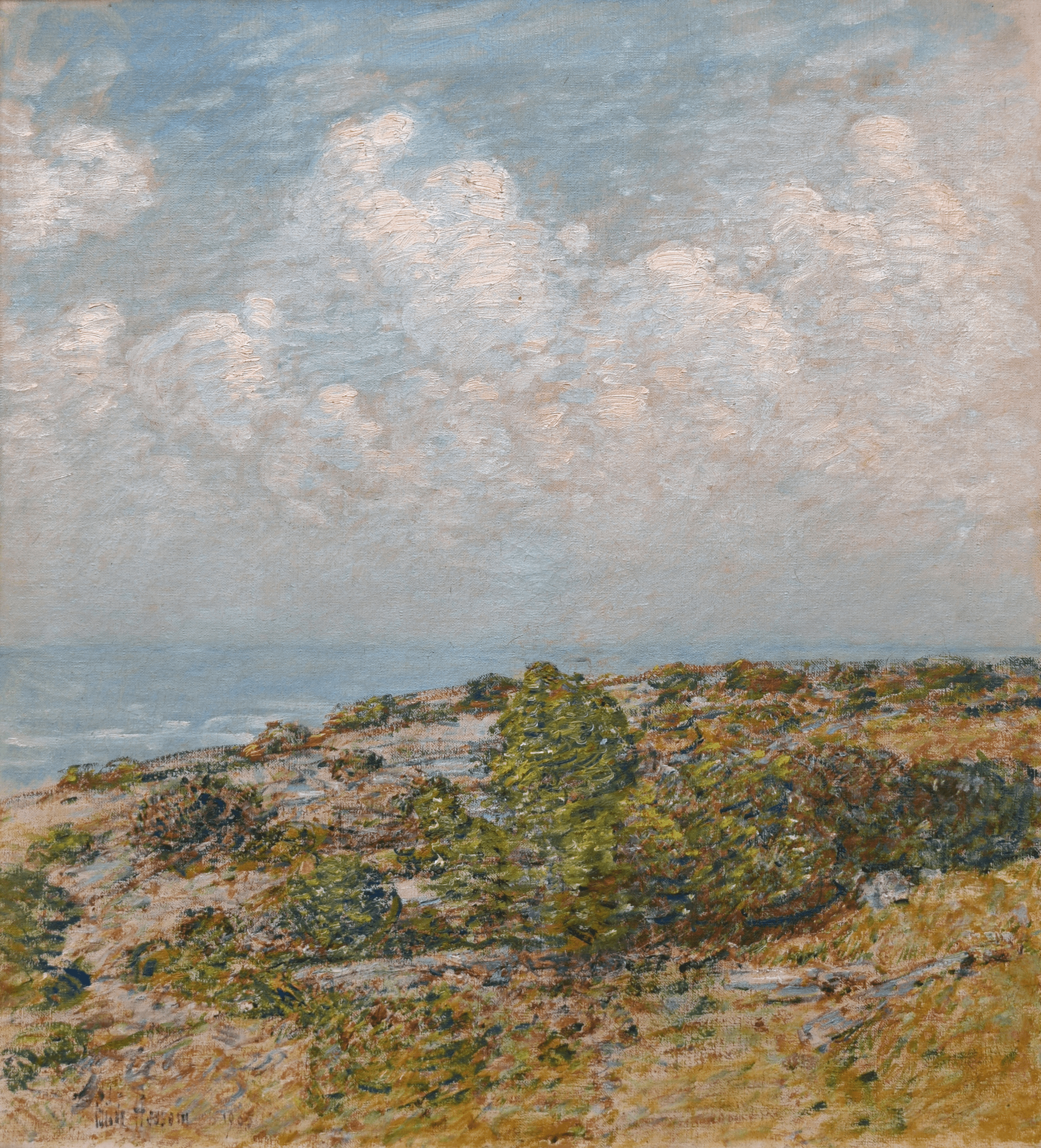 Member's Preview Opening
Friday, February 11, 2022
5:00 – 7:00 pm
RSVP Here
Exhibition Tour and Artist Discussion
Sunday, March 20, 2022
2:00 pm
Information Here
Third in the Burg
Friday, February 18, 2022
5:00 – 8:00 pm
Free Admission
Third in the Burg
Friday, April 15, 2022
5:00 – 8:00 pm
Free Admission
Third in the Burg
Friday, May 20, 2022
5:00 – 8:00 pm
Free Admission
Third in the Burg
Friday, March 18, 2022
5:00 – 8:00 pm
Free Admission