Nature in Art, onboard the brand new VanGo! #4, features the work of Victoria Fuller. Her work explores the interconnectedness of human and natural systems. Fuller purposefully constructs sculptures that resemble instructional museum displays so that their concepts are accessible, playful, and instructive.
The work is created in a variety of media. There are mixed media sculptures, wall-hanging relief pieces, a realistic watercolor painting, and acrylic painting. Victoria's experimental use of materials will inspire visitors to think outside the box when creating artwork.
The overarching theme of the exhibition is closely tied to the title of one of the pieces: "Everything is Connected". Victoria's work examines the connections between humanity and nature. Each piece illuminates a different aspect of the relationship between those two forces, which Victoria describes as, "a delicate balance". The pieces connect particularly well to topics like ecosystems and conservation.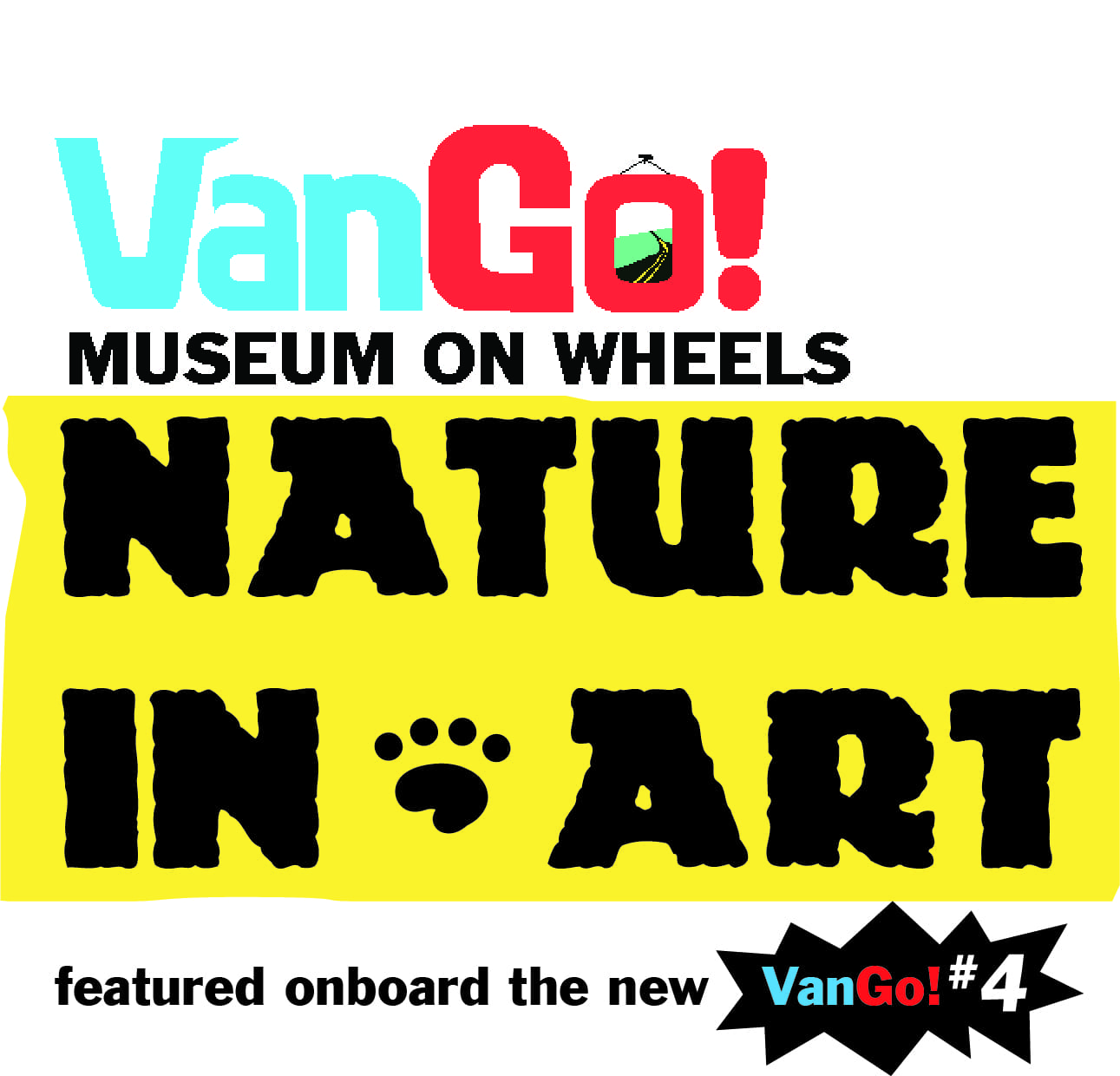 Duration: March 2022 – December 2022
Featured Artist: Victoria Fuller
Victoria Fuller
Victoria Fuller is a Pennsylvania-born, Chicago-based painter, sculptor, and natural science illustrator. She has an MFA from the School of the Art Institute of Chicago. In 2020 she was awarded the Dean Alan Olson Purchase Award at the Rockford Art Museum and she was awarded Best of Show at the 2021 Evanston and Vicinity Biennial. In 2019 she was awarded the Department of Cultural Affairs and Special Events (DCASE) Independent Artist Project Grant and an Illinois Arts Council CAAP Grant, in 2009. She also received fellowship awards from Illinois Arts Council and from the Colorado Council on the Arts and Humanities. She completed artist residencies at both Ragdale Foundation and at Sculpture Space. Her large-scale public sculpture "Shoe of Shoes" is in the collection of Caleres Shoes in St. Louis. Her sculptures have been commissioned by Sound Transit in Seattle, Comed in Chicago, and Arts in Transit in St, Louis. Her large-scale public sculpture, titled "Canoe Fan," was purchased by the city of Ann Arbor and installed in Gallop Park. She has been featured in Sculpture Magazine, Bad at Sports, Hyperallergic, Scientific American Blog, Seattle Times, Chicago Tribune, and Western Art and Architecture Magazine.
A Brand New VanGo!
Staff at the Susquehanna Art Museum and designers at Winnebago have created a new VanGo. Combining the best features of the prior VanGo! vehicles and the latest in technology and accessibility features, VanGo!#4 is poised to expand the Susquehanna Art Museum's reach farther than ever before.
Visits include tours onboard the VanGo, group assemblies, and a hands-on activity. The morning assembly is approximately 25 minutes and requires a screen and projector.