Located in Midtown Harrisburg at Third and Calder Streets, just blocks from the State Capitol, SAM offers two distinct, state-of-the-art spaces for rent at reasonable rates. You and your guests can celebrate the arts in one of Central Pennsylvania's most inspirational settings and the only dedicated art museum in Harrisburg.
Availability
SAM's Venue Rental spaces are typically available beginning at 5 pm. Earlier hours may be available based upon museum programming. Some days are excluded due to our exhibition schedule.
Reservation
50% of the total rental fee including the damage deposit and a signed rental agreement are required in order to reserve a venue rental. The remaining 50% of the total rental fee is due at least 10 days in advance of the event.
Amenities
Our amenities include: free parking is available to your guests in our parking lot, which has 28 spots (Additional parking is available on the street and in nearby lots), handicap accessibility., Free Wi-Fi, 8 6-foot Rectangular Tables, 5 Hi-Top Tables, 10 Bar Stools, and 25 Chairs. No linens are included.
Catering
SAM has an approved list of well-known, professional caterers who are familiar with the facility and can provide excellent service at several different price points. Bartending Services are offered by several of the caterers. Trash removal must be arranged through your caterer.  Approved Caterers are: The JDK Group (717)-730-4661, Grand Cru Hospitality (717) 579-9778, Mellie Bellies, (717)805-5228, and Yellowbird Cafe, (717)635-8991.
Pricing
For pricing information please fill out our venue rental inquiry form and we will contact you shortly.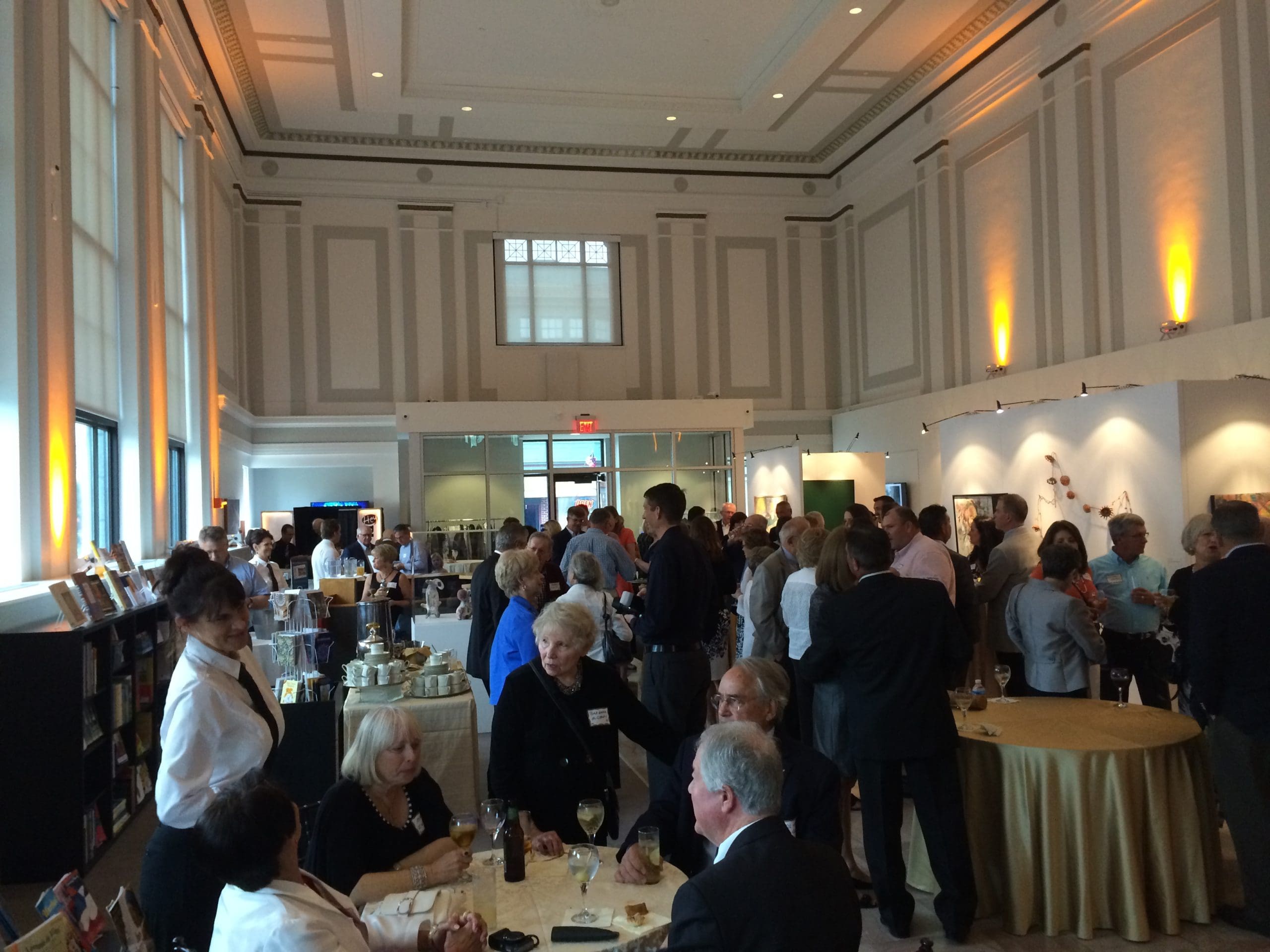 Historic Bank Building
Our spectacular, refurbished bank interior features massive windows stretching to an ornate 27-foot-high gilded ceiling. The space's marble-floored central room can accommodate up to 100 guests for formal or informal events. The focal point of the 2,475-square-foot space is a steel bank vault which provides the perfect backdrop for photographs, presentations, and speeches.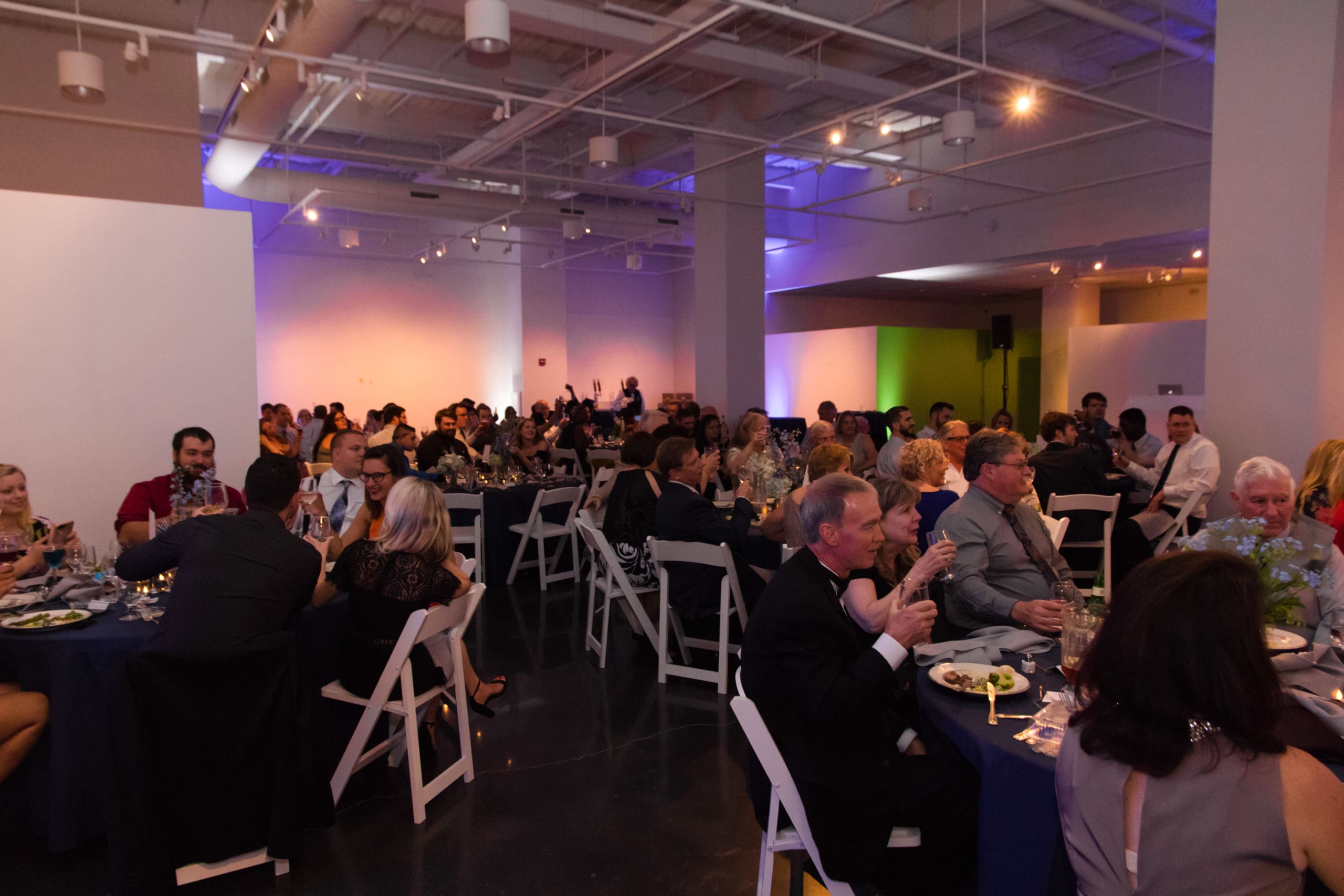 Beverlee and Bill Lehr Gallery
With a unique polished concrete floor and an expansive 17-foot-ceiling, this open space of 3,780-square-feet hosts the museum's largest art exhibitions. This multi-use gallery welcomes up to 230 guests for a dinner party, conference, performing arts presentation, or social event.
The Beverlee and Bill Lehr Gallery is available for dining events on select dates in between art exhibitions.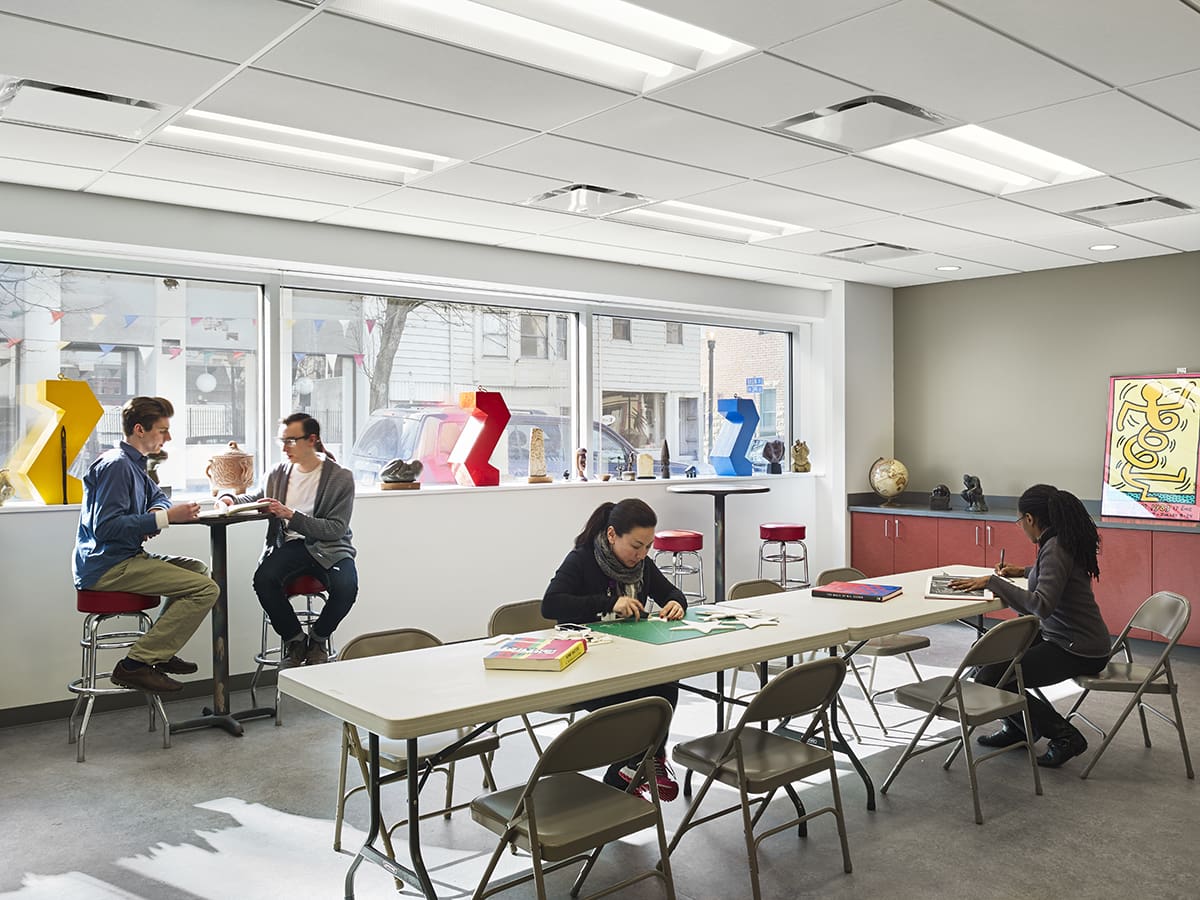 Education Center Classroom
The Education Center Classroom lends a creative atmosphere to meetings, presentations, and small parties. The space is equipped with a 55″ television screen, an optional divider wall, panoramic windows, and a sink.
For more information or a tour of the facilities and exhibitions, please contact [email protected]