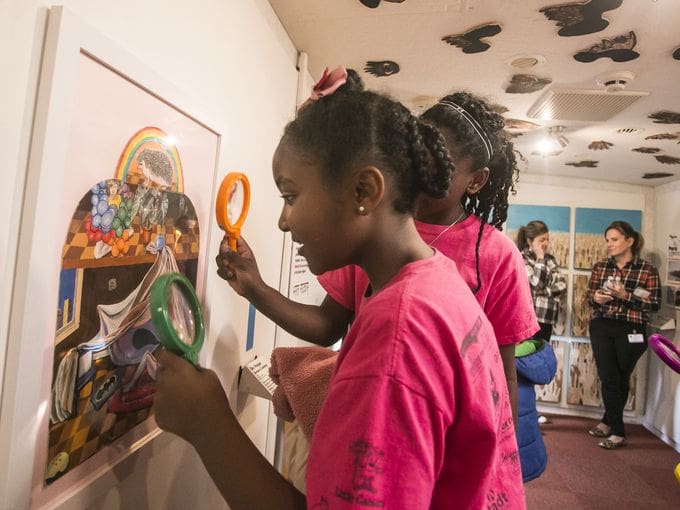 Double Your Gift, Double the Art
Admissions and memberships provide just 7% of our annual costs. The Museum relies on the community's generosity for 64% of our operating budget. Your Annual Fund Gift makes our programs possible.
Your gift keeps the Susquehanna Art Museum vibrant and strong, from educational programs to our rotating schedule of extraordinary exhibitions of world-class art, shown in five distinct areas of SAM at The Marty!
Gifts of all sizes make a difference and are fully tax-deductible.  Thank you for your support of Susquehanna Art Museum at The Marty and Tom Philips Family Art Center.
By Mail

Mail your check payable to Susquehanna Art Museum to 1401 N. 3rd St., Harrisburg, PA 17102.
By Phone

Call Alice Anne at 717-233-8668 x2006 to pay by credit card.
Stock

We accept gifts of appreciated securities, such as stock. Call Alice Anne at 717-233-8668 x2006 for details.
Directly from Your IRA

If you are over 70½, you can make a Qualified Charitable Distribution (QCD) from your IRA directly to the Museum. A QCD can help you reach your Required Minimum Distribution without having to pay income taxes on your donation. Call Alice Anne at 717-233-8668 x2006 or your financial advisor for more information. The Museum's tax identification number is 25-1601081.