Upcycled features works made by artists who repurpose commonplace, discarded, or unexpected materials to make detailed and surprising works of art.
Conservation has become an important topic when discussing ecological preservation, protecting the Earth's natural resources, and adopting a more sustainable lifestyle. This exhibit explores how artists can upcycle everyday materials to promote sustainability and conservation within their artistic practice, as well as enhance the concepts embedded in their work.
The artists included in this exhibition reuse materials ranging from secondhand clothing, corrugated cardboard, pieces of plastic collected from city streets, and a variety of found objects. By using their skills to upcycle these objects, they create artworks that bring new life to what might otherwise be considered trash. The artwork on board the VanGo! denies the viewer's expectations of fine art and opens a new world of possibilities!
Beginning in March and ending in December of 2023, this exhibit will travel to schools and community events throughout the region onboard the VanGo! Museum on Wheels!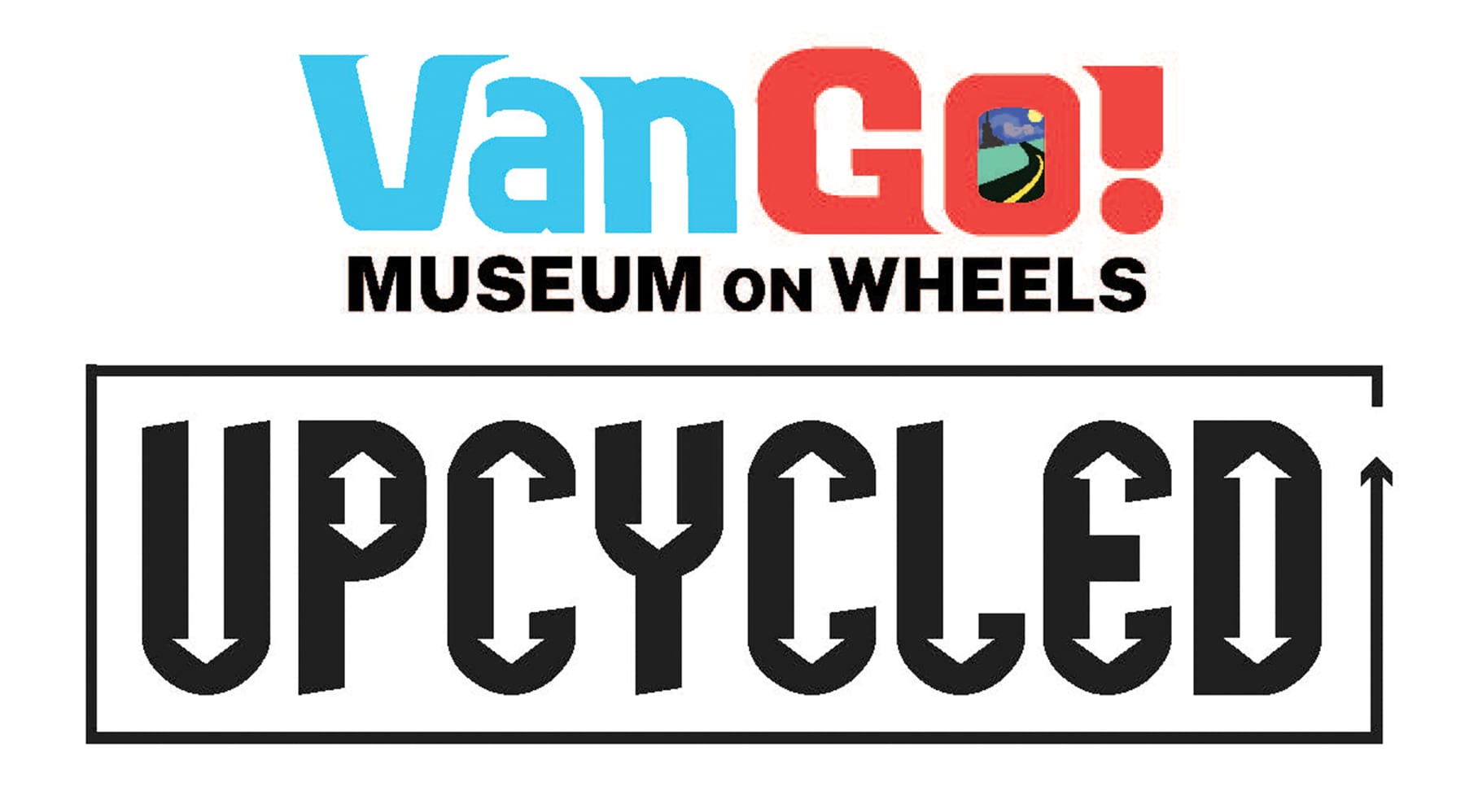 Duration: March 2023 – December 2023
Featured Artists:
Natalie Kuenzi
Krystle Lemonias
Sharon Pierce McCullough
Natalie Kuenzi
Natalie Kuenzi is an interdisciplinary artist and educator based in Philadelphia, PA. Her work explores traditions of craft and art making that celebrate the artist and viewer as agents for radical change, transforming how we make and consume through reclamation, material innovation, and the liberating power of imagination.
Krystle Lemonias
Krystle Lemonias (Jamaican, b. 1989) is an interdisciplinary visual artist, labor activist, and art educator, based out of New Jersey. She uses found materials, printmaking methods, and iconography to stitch together themes of class, commodification, gender, citizenship, and domestic labor with personal narratives.
Sharon Pierce McCullough
Sharon Pierce McCullough is a multidisciplinary artist based out of Cashtown, Pennsylvania, whose practice includes painting, drawing, and sculpture. She is an ecologically conscious artist, and her work is constantly evolving through her experimentation with recycled and natural materials.
A Brand New VanGo!
Staff at the Susquehanna Art Museum and designers at Winnebago have created a new VanGo. Combining the best features of the prior VanGo! vehicles and the latest in technology and accessibility features, VanGo!#4 is poised to expand the Susquehanna Art Museum's reach farther than ever before.
Visits include tours onboard the VanGo, group assemblies, and a hands-on activity. The morning assembly is approximately 25 minutes and requires a screen and projector.