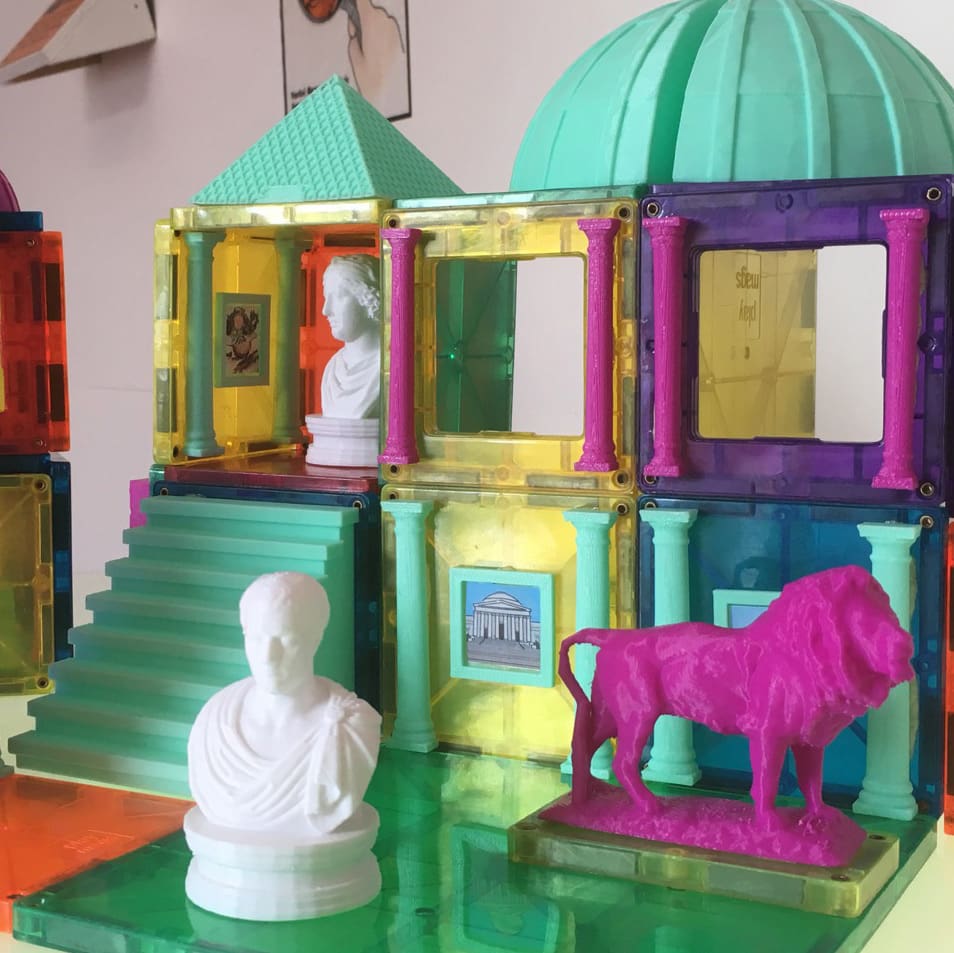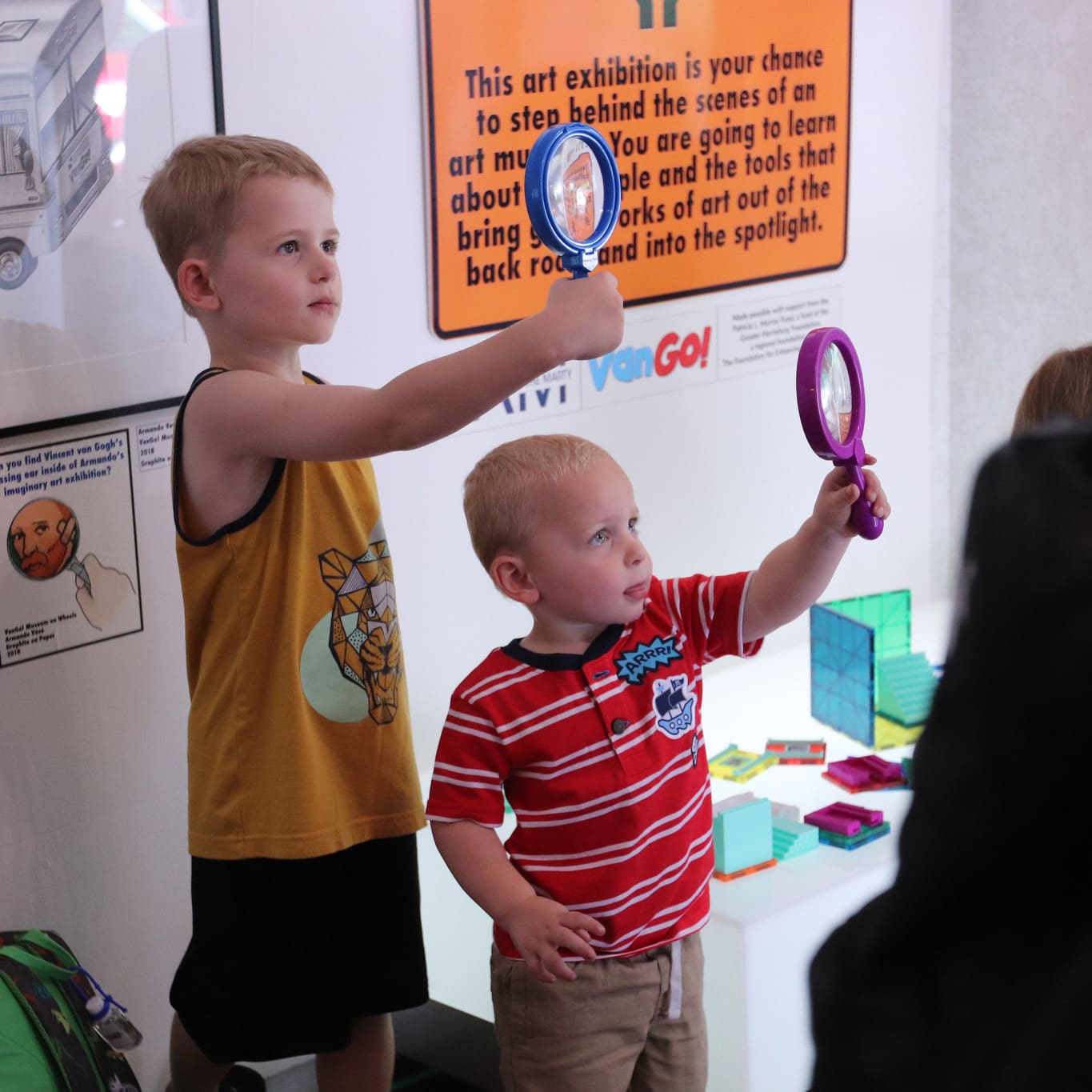 The art museum that visits you
Founded in 1992 as a response to the needs of a rural student population with limited exposure to museum-quality arts and crafts, the VanGo! Museum on Wheels has since grown into a valuable re-source for the Central Pennsylvania region. The program gives students and community members an authentic art museum experience, while reinforcing existing curriculum and standards.
The current VanGo! Museum on Wheels is a 34-foot, custom Winnebago equipped with an onboard museum gallery. Visits include tours onboard the bus, group assemblies, and a hands-on activity. Exhibitions rotate on an annual basis.

The VanGo visits a wide variety of settings, including schools, libraries, museums, parks, and festivals.
School visits include tours onboard the VanGo, group assemblies, and a hands-on activity. The morning assembly is approximately 25 minutes and requires a screen and projector. After the assembly, classrooms spend at least 35 minutes with the VanGo. Half of the class joins a docent onboard the VanGo while the other half completes a hands-on activity inside the school. The halves switch halfway through their session. A VanGo schedule can accommodate roughly 200 students per day.
SAM's VanGo staff member will assist you to create a schedule for your school or organization. The schedule must be completed at least 7 days in advance of your visit. At least 30 minutes must be reserved for a lunch break. We reserve the right to reject schedules which do not allow adequate time for class sessions. At least one volunteer or helper from the host school must be present to help with class movement. The school must provide a classroom space as close to the VanGo as possible for the hands-on activity.
Pricing
The Susquehanna Art Museum charges host sites a fee for each visit. Pricing for on-site visits vary depending on the visitor's location and the duration of the visit. A travel fee will be added to all visits, which is 2.5 times the number of miles traveled from the Susquehanna Art Museum.
One Day (Up To 6 Hours, $100 Per Hour) = $600
Each Additional Day = $475
Travel Fee = 2.5 X #mi. From SAM
Please fill out this form to have a member of our staff contact you regarding a VanGo visit to your event or organization.
Current VanGo! Exhibition
Upcycled features works made by artists who repurpose commonplace, discarded, or unexpected materials to make detailed and surprising works of art. This exhibition features artwork made by Krystle Lemonias, Natalie Kuenzi, and Sharon Pierce McCullough.