Students who attend a field trip to an art museum experience an increase in critical thinking skills of 9 percent of a standard deviation, an increase in historical empathy of 6 percent of a standard deviation, and an improvement in tolerance of 7 percent of a standard deviation. Students from rural or high-poverty regions had even larger gains, of 18 percent of a standard deviation in critical thinking, 15 percent in historical empathy, and 13 percent in tolerance. – Results of a 2001 study titled "The Educational Value of Field Trips" by University of Arkansas researchers Jay Greene, Brian Kisida, and Daniel Bowen.
Schools and student groups from our community and throughout our region schedule visits to SAM during the school year and summer. School visits are uniquely customized to make connections between our current exhibitions and the students' existing curricular goals.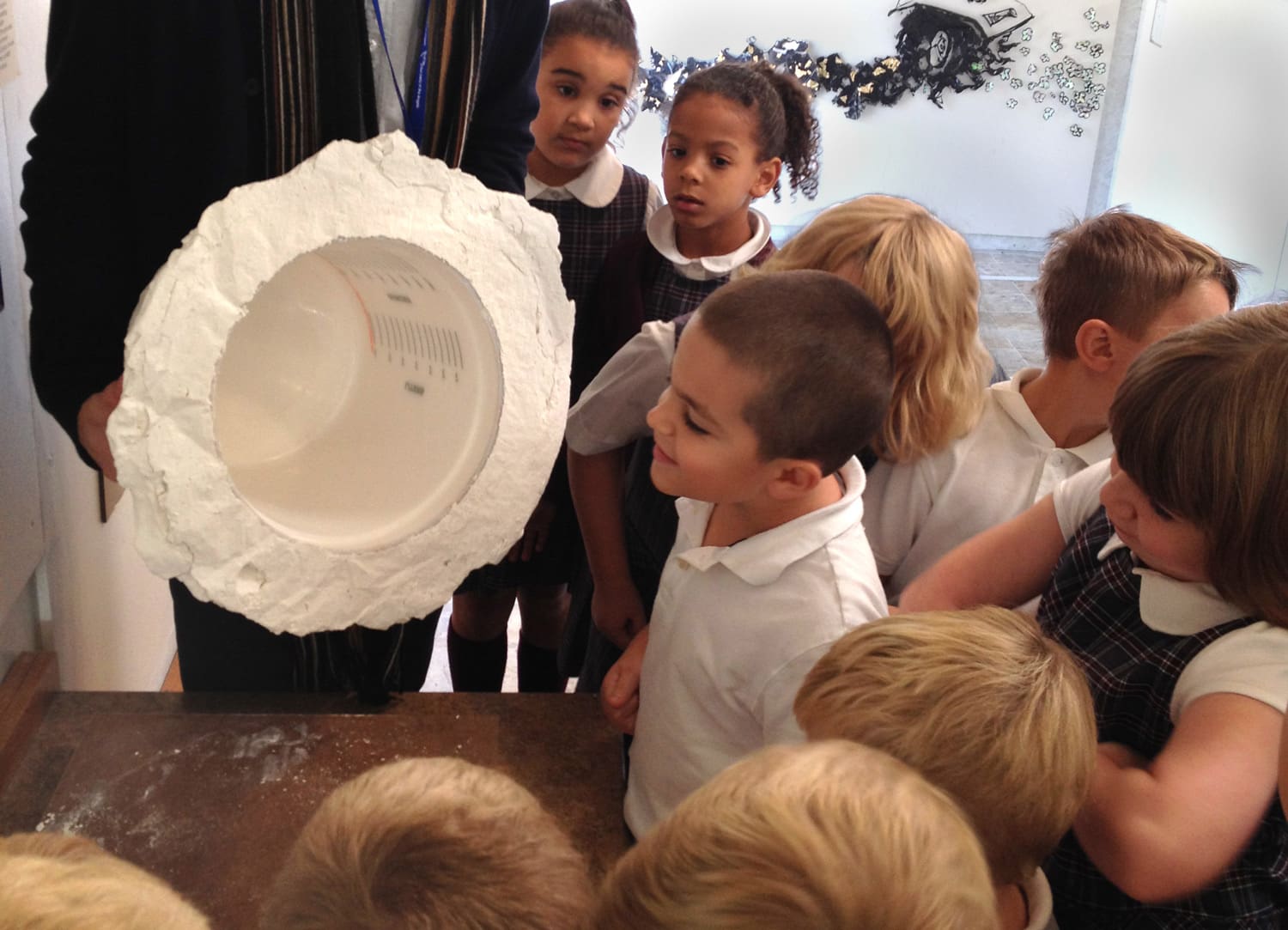 School visits should be scheduled with SAM staff in advance to provide an experience appropriate for your students.
Docent-led tours of the museum can focus on any or all of the exhibitions on view. A hands-on art educational activity can be included in your visit to provide students with a deeper understanding of techniques, styles, and materials!
Buses may drop off and pick up students at the front entrance on Third Street beginning at 10:00 am. School vehicles may park in the free lot behind the museum on James and Calder Streets for the entirety of the visit.
Unscheduled groups may not be permitted if there is a conflict with a scheduled visit. To craft a visit that is best suited for your group, please reach out to SAM staff!
How long does a visit last?
School visits can last up to 120 minutes depending on the age, development, or number of students visiting. Midtown destinations that are within walking distance, including the Broad Street Market, provide groups with lunchtime options. When available, the Education Center may be used to eat packed lunches (for a fee that includes set up, breakdown, and trash removal).
Pricing
The cost of a school visit is $5 per student. Each group will receive (1) complimentary chaperone ticket with every (10) student tickets purchased. Each additional adult beyond this ratio will be a $5 admission ticket.
In order to secure the date of your visit, you must pay a 50% deposit when you schedule the visit. This deposit is non-refundable; however, it is transferrable towards a rescheduled visit. The remainder of your admission is due upon arrival. When you arrive, please check in at the front desk. The attendant will accept cash, credit, or check.
Any additional rental fees are also due upon arrival. These include fees for venue usage or additional programmatic components, such as the VanGo! Museum on Wheels!
Advanced payment by invoice: the museum can provide an invoice to a school district for the total cost of the visit. (Refunds cannot be issued on the day of the visit.)
Please fill out the form below or you can directly email [email protected] or call 717-233-8668.