Join us on December 16 to hear photographer Sanh Brian Tran discuss his practice and issues of representation in portraiture, prompted by the exhibition Diane Arbus: 10 Years. The talk is free with standard admission or museum membership. It will begin at 2pm, with a Q&A following the artist talk.
Sanh Brian Tran was the first person in his immigrant Vietnamese family to join the ranks of the white-collar worker. He promptly broke his first-generation parents' hearts by quitting his attorney profession to become a self-taught photographer. Influenced by his background, he explores themes of identity and class through fashion and taste culture. Tran moved from San Francisco, California, to a small town in central Pennsylvania where he turned the camera on himself to address what it means to be non-White and gay in rural America.
Since relocating to rural, central Pennsylvania from having lived in Los Angeles and San Francisco most of his life, Tran is challenged with a new question to answer as a self-identified queer Asian man living in rural America—how does he fit in his rural landscape amongst the white faces, red barns, and camouflage? To answer this question, he makes works that present queer gender performances and expressions in rural surroundings that are largely missing from representations of rurality. But, as much as queerness is missing from representations of rurality, rurality is missing from representations of queerness.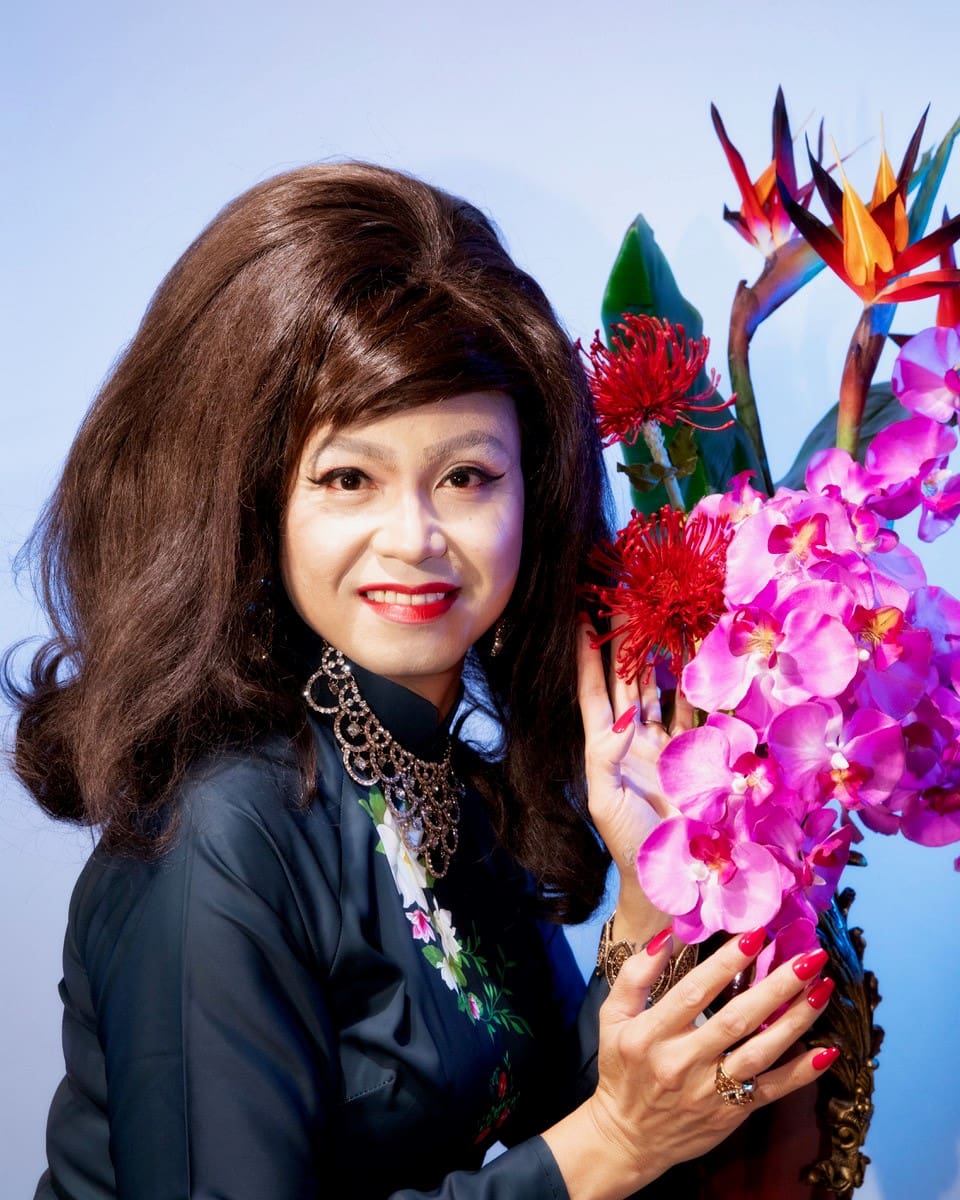 Sanh Tran, Untitled, Áo dài No. 1 (2023)
Please RSVP below. SAM Members may RSVP free of charge. Non-members should process tickets using the Standard or Discounted admission levels.
Date: December 16, 2023
Time: 2:00 PM – 3:00 PM
Venue: Education Center Classroom