"I really believe there are things which
nobody would see unless I photographed them."
– Diane Arbus
During an intense period from 1961 to 1971, Diane Arbus produced some of the most memorable photographs of the twentieth century. This exhibition features key examples from this famous period of the artist's work.
Arbus's photographs of circus performers, naturists, and people from various walks of life reflect empathy and compassion for her sitters. Often overlooked and unsupported by society, Arbus accepted these people with wonder and appreciation. While sympathetic, her inclusion of contextual details illustrates her desire to present honest if confronting depictions. The photographs are at once poignant, humorous, and revealing.
Arbus' direct approach blends and borrows from street photography, the portrait and documentary tradition, and the snapshot aesthetic. Her distinctive style, including messy, uneven dark borders and a characteristic square format, brings attention to the materiality and construct of the image, and by extension, the construction of identity. The photographs illuminate subjects largely devoid of artistic representation and explore questions of personal happiness, identity, belonging and social norms, while challenging viewer's beliefs and perceptions. Arbus was sincere and open regarding her desire to meet, view and interact with her subjects. Through Arbus' work, we as viewers must confront our own voyeuristic fascination with those existing outside of society's conventions.
Catlin Langford, Curator
Diane Arbus: 10 Years is a traveling exhibition curated by Catlin Langford from the collection of Gary Johns.
It is organized by Curatorial Exhibitions, Pasadena, California.
Photo credit: Diane Arbus in the Automat at Sixth Avenue between 41st & 42nd Street, New York City, c. 1968. Photo by Roz Kelly/Michael Ochs Archives/Getty Images
Date:  September 30, 2023 – January 21, 2024
Gallery: Lehr Gallery
Lehr Gallery Presenting Sponsor:
Lehr Gallery Season Sponsors: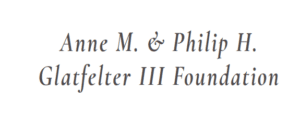 The Patricia L. Murray Fund of The Foundation for Enhancing Communities