Special FX
 features works that explore pattern, optical illusion, and the art of dazzlement. Beginning in March 2019, this exhibition will travel to schools and events throughout the region onboard the VanGo! Museum on Wheels.
During WW1, a team of artists and military strategists conceived of a new way to camouflage naval vessels, known as Dazzle Camouflage. Instead of blending in like typical camouflage, Dazzle Camouflage overwhelmed enemies with overlapping patterns, contrasting colors and optical illusions. German U-Boat operators had difficulty identifying the type of naval vessel they were targeting and its course of movement.
At present, dazzle camouflage remains an influential aesthetic in art and design. Though no longer weaponized, the physical sensation of dazzlement can be pleasurable, unnerving, and even a tad painful. The artists included in this exhibition similarly harness a combination of pattern and optical illusion in their work. As they both create and destroy systems of form and color, our eyes as viewers become overwhelmed, or dazzled.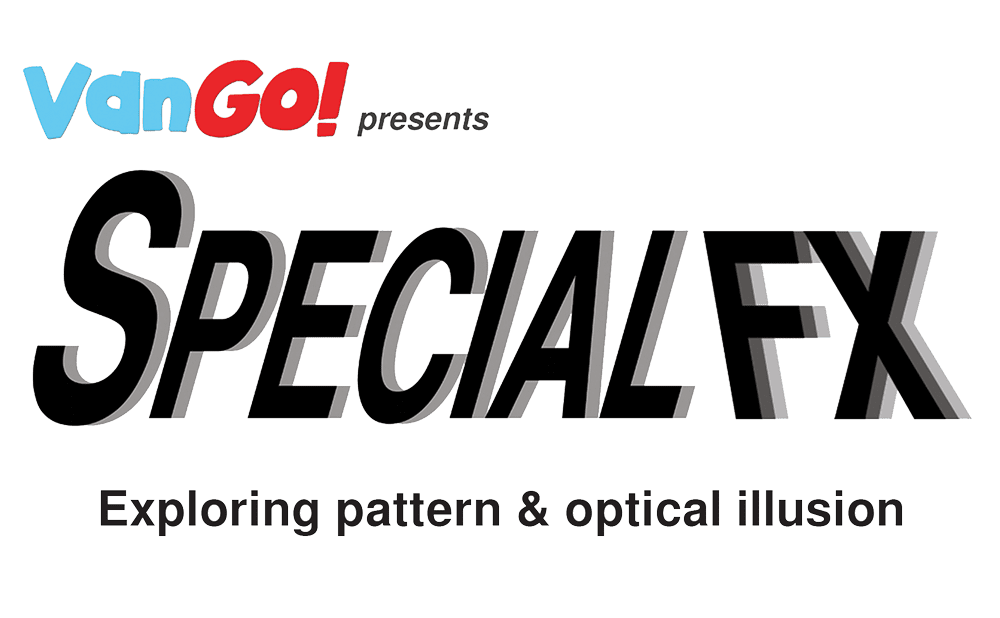 Location: 
S. Wilson and Grace M. Pollock Education Center Gallery
Duration: November 9, 2018 – February 24, 2019 (Gallery Exhibition)
Exhibiting Artists: Amber Heaton, Brian Wiggins, and Luke Murphy
Amber Heaton
Amber Heaton collects materials and data about natural systems including patterns of light and time. She visually translates her findings into prints, drawings, installations, moving images, and artist's books. Her work has been exhibited at Parrish Museum of Art, International Print Center New York, Highpoint Center for Printmaking, and other venues internationally.
Luke Murphy
Luke Murphy is a systems-based artist living and working in Harlem, New York. He is inspired by digital languages, and utilizes codes to make art. His work investigates the fundamentals of randomness and how it can be used to create unique works of digital art.
Brian Wiggins
Brian Wiggins, born in Arkansas, is an abstract painter interested in reducing complex sensory experiences and scientific phenomena to their most essential pieces. His work has been exhibited in major cities throughout the US and internationally as well. Brian and his family live in Northeastern Pennsylvania where he serves as an adjunct faculty member at a small liberal arts college.
Check out more of our past VanGo! Exhibitions that made their way around Central PA in the VanGo! bus from school-to-school!