Biography
Daniel M. Finch was born in Orlando Florida in 1971.  His work has been featured numerous times in the national publication New American Paintings, and he has exhibited extensively across the country, most recently in Alfred New York and in the Hong Kong publication, Pipeline.  Daniel received his Master of Fine Arts degree in the field of painting and drawing from the University of Georgia in Athens.  He is currently an Associate Professor of painting and drawing at Messiah College, and resides in Mechanicsburg, PA, with his wife Carrie, and their two children, Mira and Dominic.
Exhibiting Artist: Daniel M. Finch and the Finch Studio
Sponsored by: Irene Baird, Richard & Marianne Friedman, Andrew & Kirsten P. Giorgione, Marilynn Kanenson, Frank Nye, Tom Philips, Jack & Carol Scott, Alyce & Mort Spector, Bill & Marion Alexander, Susan L. Anthony, Nicole & Brandon Conway, Exhibit Studios, Inc., Rosalyn Gay Gabriel, Randy Grespin, Scott & Cathie Huber, Ken & Karen Lehman, Christina Mihalik, Kristin Scofield, Debbie Smith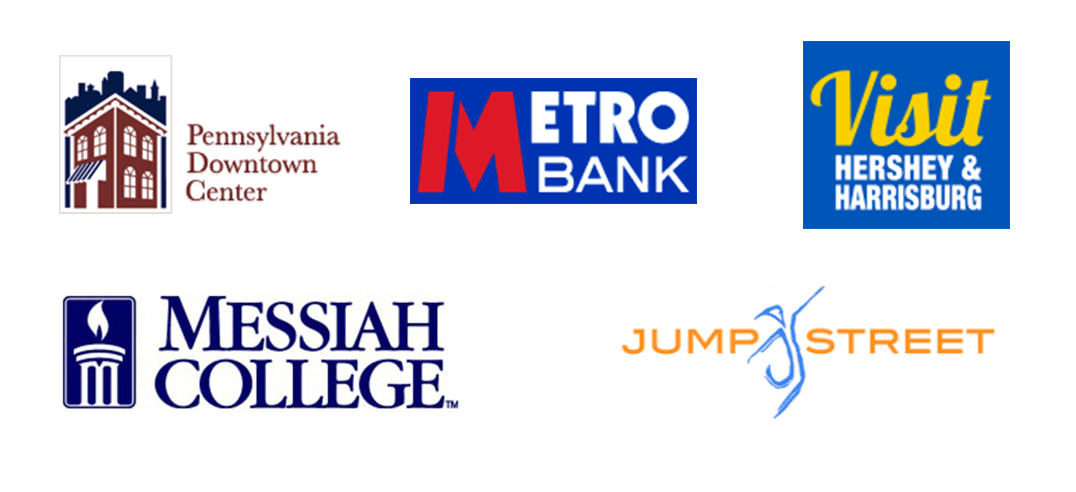 Process
The Susquehanna Art Museum's Public Art Mural Project is dedicated to fostering community collaborations and partnerships. The museum opened a new building at 3rd and Calder streets in January of 2015 that serves as a cultural hub and catalyst for further development in the Midtown district of Harrisburg. We have begun the mural project as a way of demonstrating our commitment to urban renewal and growth in our neighborhood. By establishing a visual presence we hope that the community will join us in investing in the city's future.
We collected feedback from the community through September and presented the community's feedback, including all of the supporting comments, to a Selection Committee to analyze the responses. Selection Committee members included Cathy Harris, Director of Community Murals with the Philadelphia Mural Arts Program; Stephen Fieser, mural artist, illustrator, educator; Nancy Mendes, artist, community arts organizer, SAM board member.
The mural Selection Committee met on October 15, 2014 to interpret the submitted proposals as well as the feedback from more than 1,000 community members. We were pleased to offer the project to artist and Messiah College professor Daniel Finch. Mr. Finch's mural design incorporates a combination of symbols "meant to serve as an image of beauty, hope, and optimism regarding Harrisburg's future."
Mural Arts Panel Discussion
Sunday, September 14, 2015
5:00 – 8:00 pm
Midtown Scholar Bookstore
View Podcast