Pattern & Place combines the work of artists Danielle Klebes and Maija Miettinen. Both Klebes and Miettinen create luminous large-scale paintings that incorporate patterned brushstrokes as a response to the world around them and the spaces they inhabit. 
Date: November 9, 2018 – February 17, 2019
Venue: Lobby Gallery
Exhibiting Artists: Danielle Klebes and Maija Miettinen
Danielle Klebes
Danielle Klebes' artwork focuses on figures in a state of flux, in moments of uncertainty and isolation. She depicts people in places undergoing various stages of transition – a snapshot of a fleeting moment of time. Her subjects are often surrounded by nature with no indication of a clear entrance or exit pathway. There is an emotional disconnect between the individuals and the groups they belong to, without a clear narrative regarding what comes next.
Read Bio
Klebes explores the common feeling of loneliness or isolation while surrounded by a group. She creates their surroundings with organic patterns in a cool palette to highlight their disconnection from the group, from nature, and from the viewer.
Klebes' work has been featured in national and international exhibitions, and in publications including Creative Quarterly, Into the Void Magazine, Chaleur Magazine, and Creative Boom: Art & Design. She received her Master of Fine Arts degree in Visual Arts from Lesley University College of Art and Design in Cambridge, Massachusetts in 2017.
Maija Miettinen
Born and raised in Helsinki, Finland, Maija Miettinen has lived in the United Sates for 15 years. Her abstract paintings are complex composites of brightly colored patterns exploring the intricate interconnectedness of the world. The layered surfaces create optical depth and tension, which draws viewers close. Through color and shape, she investigates the relationships between object and viewer, viewer and culture, and contemporary society with history.
Read Bio
Miettinen challenges the viewer to consider their culturally conditioned perceptions of the world because reality is much more intricate than moving from point A to point B. Her patterned compositions are reminiscent of textiles, but openly reveal the natural imperfections of the artist's hand. "Where the configurations start falling apart and the imperfection of the hand become visible, I see vulnerability but also delicate tension and confusion."
Visual artist and scholar Maija Miettinen is an Adjunct Professor of Art at Tyler School of Art, Temple University in Philadelphia, Pennsylvania. She has exhibited her work nationally and internationally and has received numerous awards and grants including the University Fellowship from the Ohio State University and Alec Abels Memorial Award in Painting from Temple University. She has taught at the Ohio State University in Columbus, Ohio and at Dickinson College in Carlisle, Pennsylvania.  She received her Master of Fine Arts degree, with a graduate minor in Comparative Cultural Studies from the Ohio State University in 2015.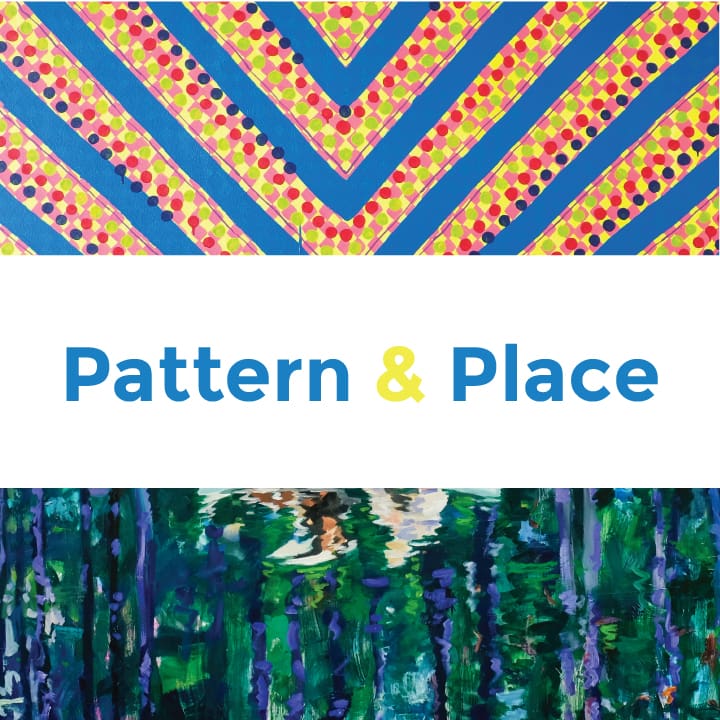 Third in the Burg
Friday, February 15, 2019
5:00 – 8:00 pm
Free Admission
Artist Talk & Gallery Tour with Danielle Klebes & Maija Miettinen
Sunday, February 17, 2019
12:00 – 5:00 pm
View Event