The 35th annual Gallery Walk features 20 venues throughout Harrisburg that celebrate the art and soul of the city. Visit Susquehanna Art Museum with your friends and family as you tour the artistic sights of Harrisburg. Explore our galleries, peruse the gift shop, and make new friends! See below for a map and descriptions of the venues.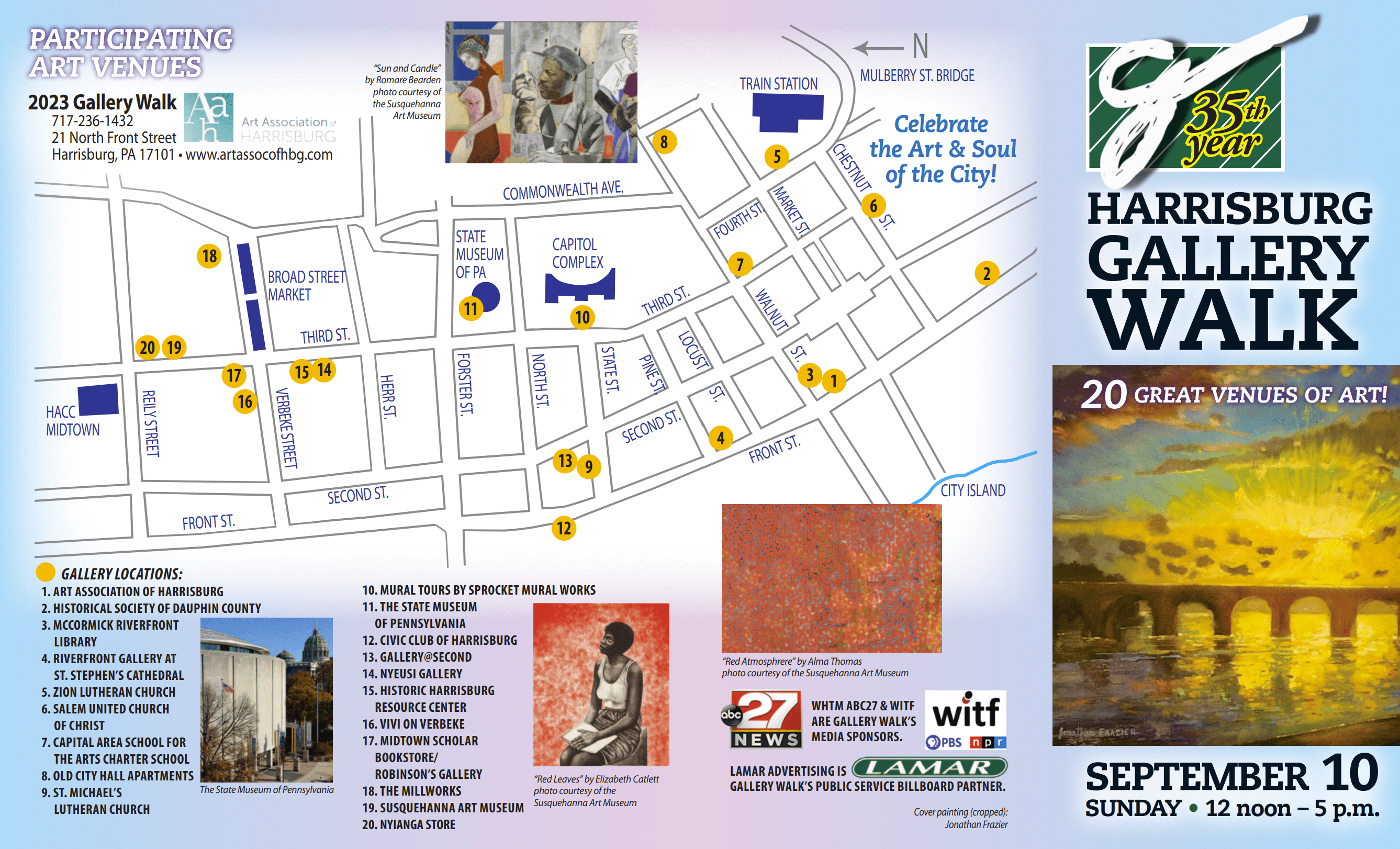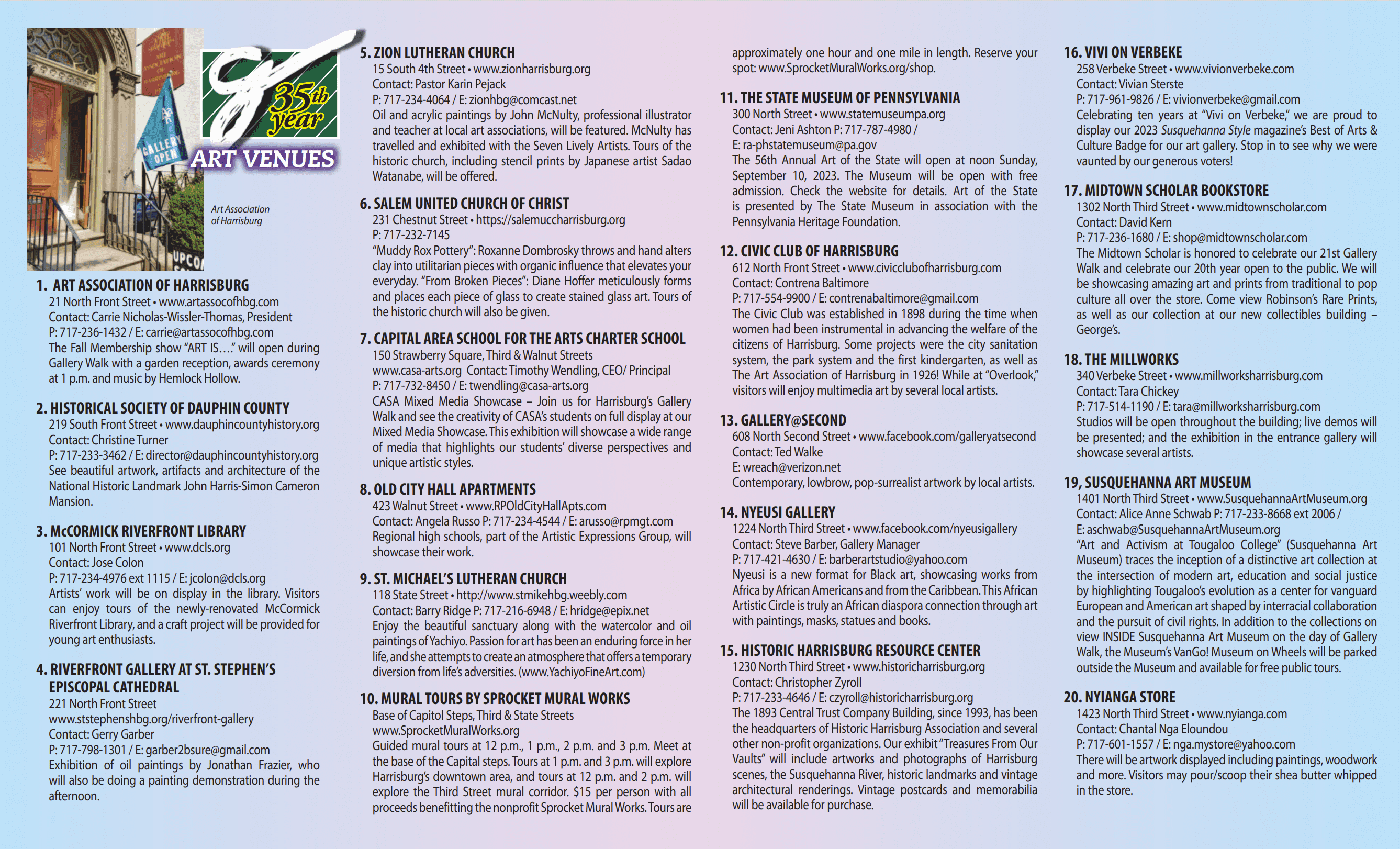 Gallery Walk Hours:
September 10th, 2023
12 to 5 pm
Art Education at the Susquehanna Art Museum takes many forms and involves students of all ages! Check out more of our featured classes!